Helpful Product Links
Helpful and Useful Products
I am often asked about products I recommend for use with our precious pups! I decided to create a page with links on the best places to purchase these products. 
Because we live in the mountains and our closest bigger stores are 40 min away, I do most of my shopping online. I shop alot on Amazon Prime. 
Exercise Pens
Exercise/play pen - these work great for having a place to put your puppy when they can't be supervised. You can attach the playpen to your Potty Training Puppy Apartment and have room to keep toys, food/water and their bed.
IRIS 4-Panel Pet Playpen with Door, size 35.25"L x 35.25"W x 24"H https://www.amazon.com/dp/B00D5P846Y/ref=cm_sw_r_cp_api_CpmWBbE38NKVR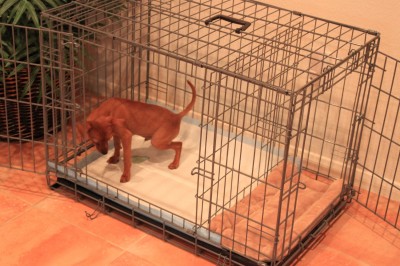 Potty Training Puppy Apartment Save 5% with coupon code: JNFB15469
Potty Training Puppy Apartment 
Potty Training Puppy Apartment (PTPA) by Modern Puppies
We believe this is a great product that will enhance your ability to potty train your puppy with minimal mess and bother and in a reduced time period, while providing the kennel that you will need anyway. Whether you buy a puppy from us or not, we highly recommend this product. Use the coupon code (JNFB15469) to receive a 5% discount on your purchase.
Below is a 15 min video thoroughly explaining this product and the benefits it entails. For more information and to order this product and accessories visit their website at www.modernpuppies.com